Back to staff directory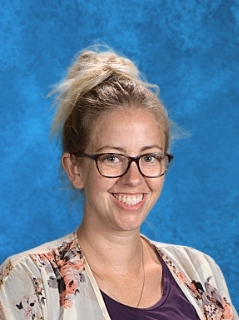 Teachers - Elementary
Phone: 403-728-3459
Key Roles
GRADE 1 TEACHER
"The way we talk to our children becomes their inner voice." Peggy O'Mara
It is a privilege to come to school each day to teach and learn with my students. My job is to keep our school family safe; my students' job is to help keep us safe.
Together, we practice conflict resolution skills and mindfulness to regulate emotions in a healthy way. Through exploration, fun, and individualized instruction, each child experiences success and can be proud to learn to read and write independently. Spruce View School is unique because it is a K-12 school and so I have the opportunity to see my students throughout their education.
I look forward to another year of experiments, getting messy, and helping my students develop a love of reading, writing and Mathematics.
Grade 1 Website: lauraellingson.weebly.com