Back to staff directory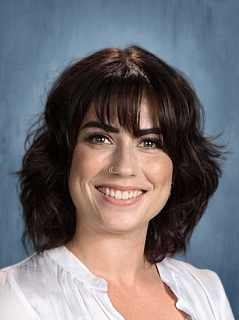 Teachers - High School
Key Roles
This will be my third year at Spruce View and I am so excited to be returning for the 2022/2023 school year! This year I will be teaching English 10-12, Cosmetology 10-12, Leadership 9, CALM 10 and a Publishing/Creative Writing course. I will also be responsible for student services for the high school and our FNMI Educational Lead.
I was born and raised on a farm south of Viking, AB and completed my Bachelor of Arts in English at the University of Lethbridge after high school. After I graduated from the U of L, I worked for the Y.E.S. Program and various support worker positions. I went to the University of Calgary in 2018 to finish my Bachelor of Education with distinction. I am also a professional makeup artist, specializing in wedding & photoshoot makeup, so I am very excited to continue to incorporate my experience into the Cosmetology course.
I got married over the summer and my husband and I have two Great Danes, Cupid & Moose, as well as a new Golden Retriever puppy named Sage. I enjoy spending time kayaking, hiking & camping in the summer. In the winter months, I enjoy reading, tending to my many houseplants, skiing or snowshoeing and creating new makeup looks.
I can't wait to see old students and meet new ones as we embark on a wonderful school year! I look forward to seeing you all!