Back to staff directory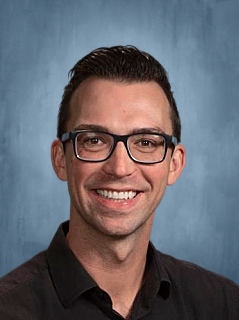 Greetings Spruce View Community!
I am overjoyed to start my second year here at Spruce View School. I look forward to teaching high school Math again this year, as well as Computers and Coding to the grade 7,8 and 9 students.
Prior to my time here as a Viking, I have worked in a variety of roles as a life-wide, life-long learner. These positions have included: Educational Assistant, FSW, classroom teacher (K - 11), Student Services Coordinator and as a school-based administrator. I have worked in schools throughout England, British Columbia and Alberta. I recently completed my Master of Education in Leadership through the University of Prince Edward Island. I am committed to putting students at the forefront of learning while working collaboratively and positively with all school stakeholders in an effort to provide inclusive, supportive, thoughtful learning environments that meet the needs of all learners.
I'm a proud dog dad to my fur babies Oakley and Nola, and I'm happiest when I can spend time in my backyard with my wife Alexis, sitting by the fire or having a barbeque. I love to run and play soccer, and I look forward to coaching sports and telling anyone who will listen, to my laundry list of knee-slapping dad jokes!
This year at Spruce View is going to be absolutely fantastic as I continue to learn how to be a Spruce View Viking. Stop by and say hi anytime!
With gratitude,
Scott Stafanek